Children's music in detail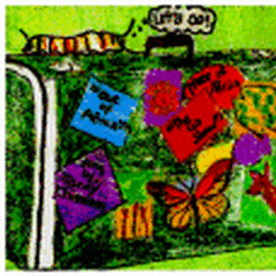 8 rock 'n 'roll style songs take the listener on an adventure through Africa. The lyrics are musical spelling games that encourage learning about many aspects of Africa.
We begin the journey with "We're Going Into Africa"
We encounter an Elephant and sing the "Elephant Ride"
Along the way, we climb a tree, and discover facts about other "Trees Of Africa"