Developing and performing "Experimental" and "improvisational"  music (my favorite phrase for it is "Sound Music")  has become an opportunity for me to try to connect musical energy with whatever is happening at the venue where the event is taking place.  Promoting that exchange is the motivating challenge of me.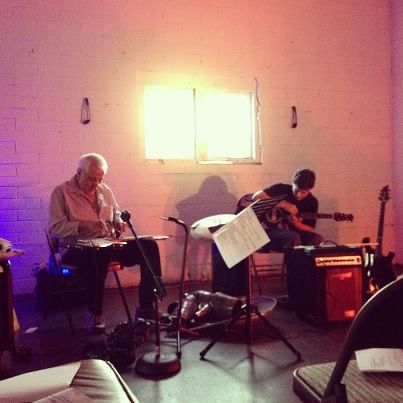 Improvisation with Myer Hirsch
Hirsch and I explored following a narrative guide as we improvised at our Kava Lounge gig.